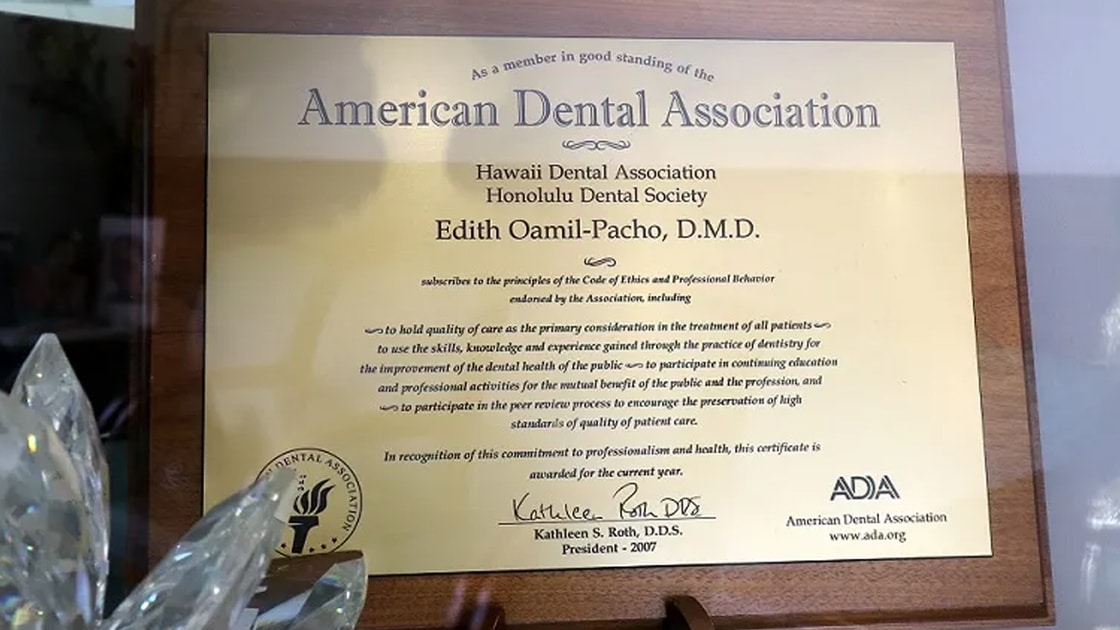 Hello, I'm Dr. Edith Oamil-Pacho, a dedicated dentist passionate about helping people achieve healthy and confident smiles. I was drawn to dentistry from a young age, inspired by its transformative impact on individuals' lives. Pursuing my dream, I graduated and earned my dental degree from Centro Escolar University in Manila, Philippines. While I have been practicing for over two decades, I attend continuing education classes to learn about the latest techniques and technologies so that I am able to offer exceptional care to my family of patients. 
Dr. Edith is a member of the American Dental Association (ADA)  and the Hawaii Dental Association. (HDA) 
Throughout my career, I have prioritized patient-centered care, striving to create a warm and comfortable environment for everyone who walks through my clinic doors. I believe in building solid relationships with my patients and taking the time to understand their unique needs and concerns. Guided by empathy and professionalism, I am committed to providing comprehensive dental services, from routine check-ups and preventive care to restorative treatments. My greatest satisfaction comes from witnessing the positive impact of my work as I help my patients achieve optimal oral health and regain their smiles' radiance.
Looking for a practice in the Waipahu area? Contact us at
808-677-5588
to schedule an appointment today!